Minnesota's Hottest Team Right Now is.....
This team has been trash most of the season. They were getting utterly destroyed by teams like North Dakota and Penn State earlier in the season. There was no sense of competitiveness with this team. But now, the University of Minnesota Golden Gopher hockey team is surging, practically out of nowhere, currently riding a five-game winning streak!
Yes, you read that right. The Gopher hockey team is actually playing good!
It all started with a surprising sweep of the #6 ranked Ohio State Buckeyes in Minneapolis. Prior to this series, the Gopher had only three, THREE, conference wins out of 15 Big Ten games played up to that point.
I have to be honest, I did not watch that series!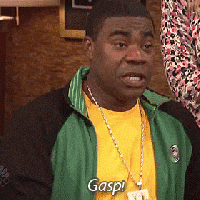 Yep! Surprising, right? How does a U of M alum, Gopher-nut, maroon-and-gold-bleeding, super fan like myself not watch a Minnesota Gopher series against the Ohio State Buckeyes?
Quite frankly, I forgot they were playing! I knew the series was coming up, but I have gone full Timberwolves on them and they became irrevelant to me because I felt every time I sat down and took time to watch this team, they would lose, sometimes by a lot. I was getting sick of it!
But now, after the Gophers sweep of the Wisconsin Badgers this past weekend, a series I actually did watch a little of, Minnesota sits in 2nd place in the Big Ten. They are tied with two other teams, but still. This was a huge couple weekends for the Gophers!
They have not been able to find any consistency this season to string more than just one win together. I mean anybody who watched them this year, especially earlier in the season, can agree this team looked horrific.
Now my mindset has kind of changed about this team. I was still a fan and was definitely going to still watch some games, but I did not see this coming. I thought this team was far too inexperienced and too young based on how the season was trending early on.
I thought they were at least a year out from utilizing their roster to produce winning results. This little stretch of success could be short lived and this team could be irrelevant before we know it, but right now, they are looking like a whole different team from just a month ago.
They are on fire right now! KEEP IT UP!!!! LET'S GOOOO!!!!
Go Gophers! Pride on Ice!