What Would a 24-Team NHL Playoff Look Like???
When, or IF, the NHL season resumes, there are rumors flying around about a potential expanded playoff format.
The rumors suggest the NHL would implement a 24-team playoff where the top 12 teams from each conference would get in based on the latest standings, with the top four teams from each conference getting a first-round bye.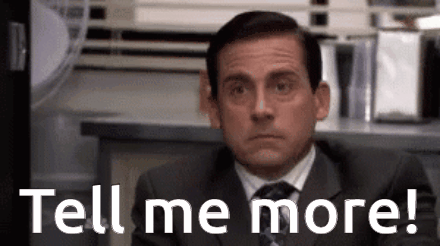 This would be awesome since the league will probably not have time to play the remainder of the season, and also, you cannot just start the playoffs using the standard 16-team format since every team has not played the same amount of games up to this point.
Teams like the Minnesota Wild, which are currently one point out of a wild card spot, would be left out to dry. This would be completely unfair!
But let's be honest, at this point, with all the coronavirus hysteria and society going completely bananas (although some measures are warranted to prevent further transmission), the chances of the NHL resuming and completing the 2019-2020 season seems more and more unlikely as days go by.
However, we must stay strong and remain hopeful that the NHL could be our sports savior and be the league that returns soon. Gary Bettman is confident at least.
So, if the NHL does in fact return with a 24-team playoff, what would the bracket look like? Shall we take a look? I think we shall!
WESTERN CONFERENCE
Top four seeds:
#1 St. Louis
#2 Colorado
#3 Las Vegas
#4 Edmonton
First-Round (Best of 3):
#8 Nashville vs. #9 Vancouver
#5 Dallas vs. #12 Chicago
#6 Calgary vs. #11 Arizona
#7 Winnipeg vs. #10 Minnesota
EASTERN CONFERENCE
Top four seeds:
#1 Boston
#2 Tampa Bay
#3 Washington
#4 Philadelphia
First-Round (Best of 3)
#8 Columbus vs. #9 NY Islanders
#5 Pittsburgh vs. #12 Montreal
#6 Toronto vs. #11 Florida
#7 Carolina vs. #10 NY Rangers
This is all assuming that the NHL will expand the playoffs to 24 teams this season, picks the top four teams out of each conference, and then selects the rest of the teams based on the latest wild card standings.
I think this playoff format would be damn entertaining. The NHL is so balanced and most teams that finish just outside of a playoff spot after 82 games are still competitive enough to compete in the post season. This allows for a unique scenario to see additional teams battle it out for the Cup. And better yet, we would get more hockey!
What would really suck is if the NHL just flat out cancels the season, especially for Edmonton fans. They finally get into a playoff spot again and the season gets cancelled! HYSTERICAL!!!
Let's hope hockey is back sooner than later, eh!